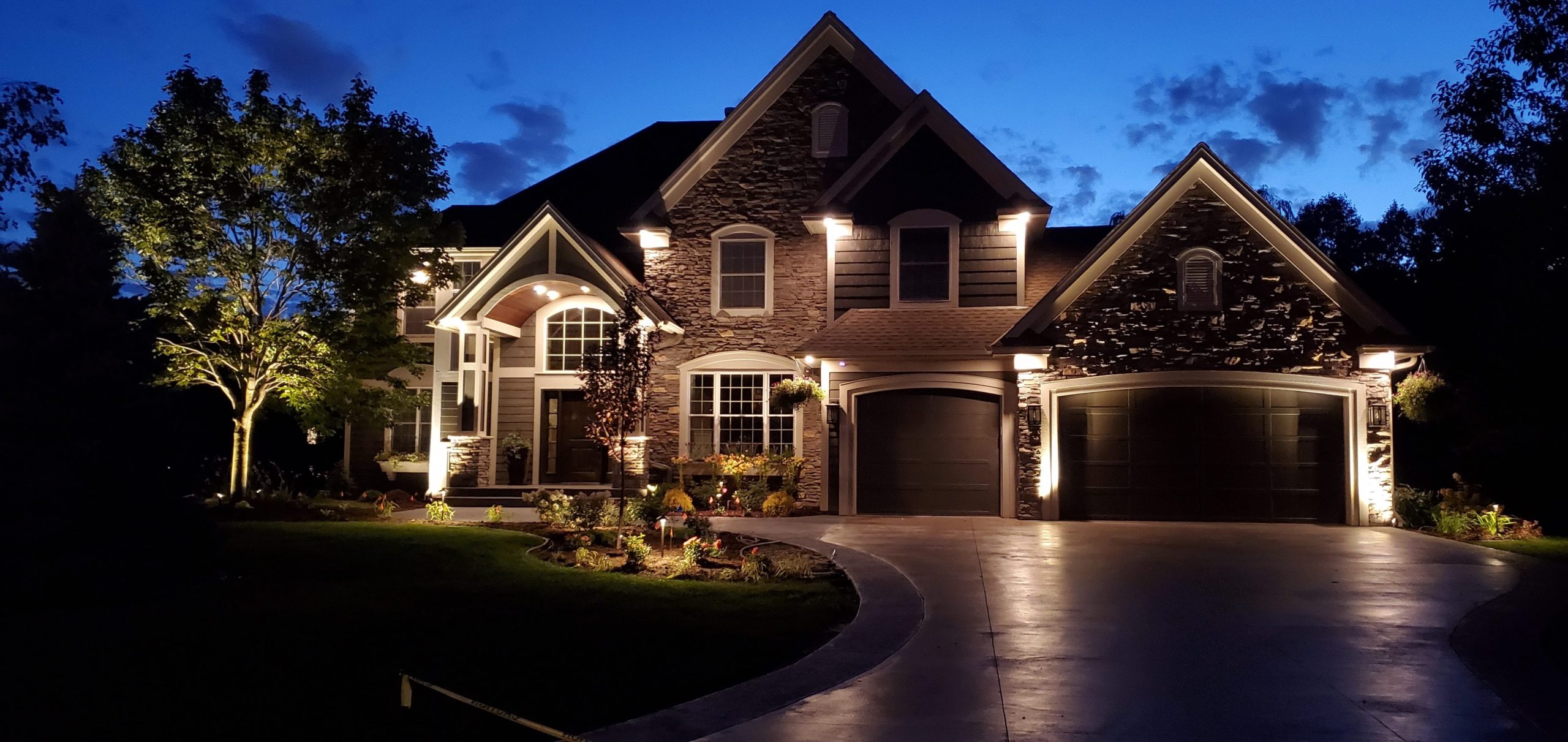 14 Jul

Top 5 Benefits of Landscape Lighting

We spend significant time and money landscaping our yards, planting gardens, and building beautiful outdoor spaces, yet are left with very little time to sit back and enjoy the fruits of our labor. As soon as the sun sets, we head back inside. But what if we told you there was a way to spend more time in your yard? The solution is simple: adding landscape lighting to your yard gives you more hours of the day (and night) to enjoy the beauty of your outdoor space. And what's more, outdoor lighting offers an array of other benefits for you and your home. 
1. Extend Your Living Space Outside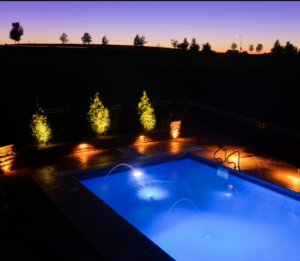 An outdoor lighting system can extend your living space by making your outdoor spaces usable long after dark, giving you more time to enjoy them. Well-designed landscape lighting can turn your ordinary backyard into an oasis – an ideal place to relax, enjoy a meal, entertain guests, or simply spend quality time with the family. And since you are likely spending less time traveling and more time at home this year due to the COVID-19 pandemic, a backyard oasis may be just what you need! Create the ambience you want: whether you are going for a lively or serene feel, outdoor lighting can accomplish that and help you create inviting spaces you can live in from your early morning coffee to your evening entertainment.
2. Highlight Landscaping and Yard Decor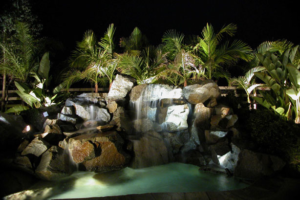 Transform your dark exterior into a bold, illuminated showcase, highlighting special features like fountains, ponds, flower gardens, patios, pergolas – even your favorite trees! Whatever is special to you about your home or yard, make it stand out with landscape lighting. Use statement lights (big, bold feature lights like white or brightly-colored orbs) to create mood lighting, or incorporate lighting that matches the theme of your decor. Lighting is available in a variety of shapes and sizes, making it easy to enhance your home's look.
3. Increase Property Value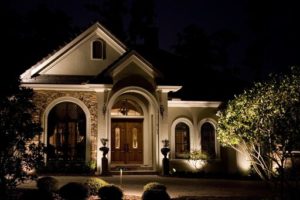 Regardless of the size or style of your home, landscape lighting can highlight its best attributes, adding dimension, space, and dynamic form. It can make the most bland, boring exterior shine. When it comes time to sell, this will be especially important – a well-lit home is more attractive to potential buyers. According to the National Association of Home Builders, 90% of potential home buyers rated outdoor lighting as either "desirable" or "essential". Incorporating high-demand features like this into your home increases its value and makes it more likely to sell when the time comes. 
4. Enhance Curb Appeal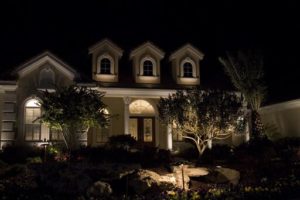 They say "don't judge a book by it's cover", but when it comes to home shopping, most buyers do just that. If your home doesn't look great on the outside, many potential buyers won't even consider taking a closer look. But even if you're not selling, curb appeal is important: highlighting the exterior beauty of your home with landscape lighting gives it a warm, inviting appeal that will draw your family and friends in and make them feel instantly welcome.
5. Improve Safety and Security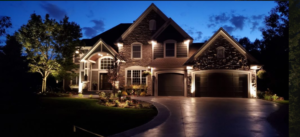 Use landscape lighting to guide guests along paths, walkways, and driveways, or to light up stairs or uneven areas to help reduce the risk of guests slipping and falling on your property. Install lighting around patios, decks, outdoor seating areas and water features for additional safety. Landscape lighting can also be a good deterrent to thieves. A well-lit home attracts the attention of neighbors and passersby, making it more likely they would catch a potential burglar in action. It also gives you and your guests a better view when you arrive at night, allowing you to feel safer walking up to your home. Some insurance companies even offer discounts for increased exterior lighting due to their contribution to the safety and security of the home.
If you're considering adding landscape lighting to your home or yard, we can help. Serving the Twin Cities metro area and western Wisconsin for over 40 years, Skip's Sprinklers has the skills and experience needed to do the job right. We'll work with you to design your lighting layout and draft a comprehensive plan to ensure the success of your outdoor lighting project. 
Call us to schedule your complimentary landscape lighting demo today at 651-437-6082. We look forward to working with you!